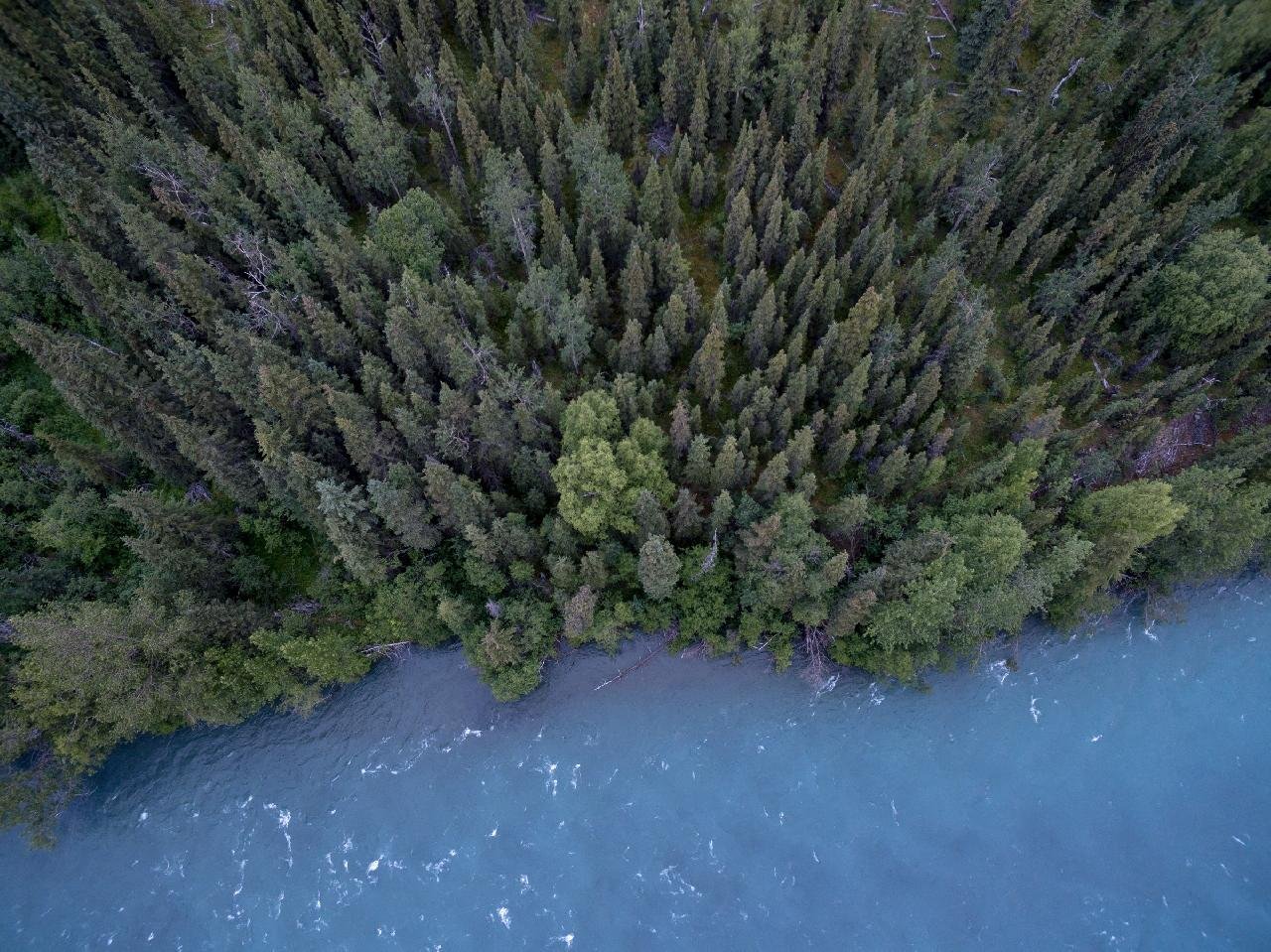 Nomentia Liquidity centrally manages all your cash flow data
Consolidate all cash flow data by connecting different banks and systems and gain instant insight into group-wide liquidity positions, where cash is located, and in which currencies.
A single source of truth
Centralized liquidity management
A single source of truth to analyze global cash positions throughout the entire organization

Automatically collect data from all your subsidiaries

Connect all your data sources to automatically fetch financial data

Monitor global cash positions across multiple banks, systems, and business units
Role-based user rights, restricting data visibility according to each user's specific permissions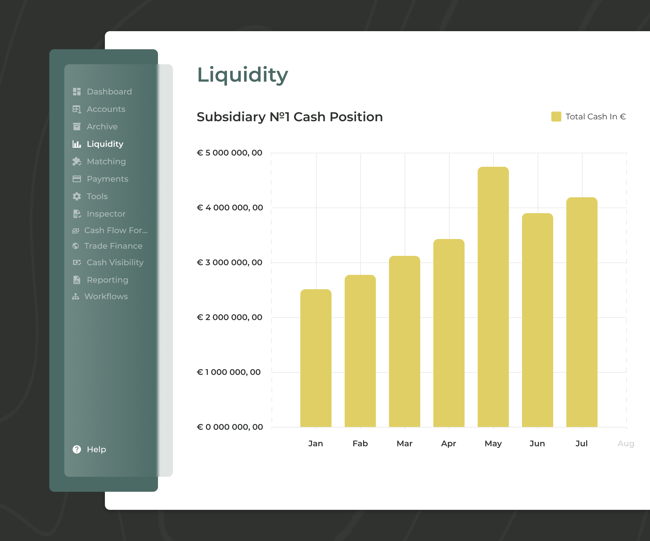 Deep-dive data analyses
Liquidity analysis & reporting
Dynamic data views using a variety of functionalities such as aggregation, grouping, filtering, multiple time periods, and grid or graph views.
Customizable dashboards
Historic and current liquidity positions
Short & long-term liquidity forecasts
Compare actuals vs forecasts
Scenario analysis
Drill downs to the smallest details such as transaction levels
Set up cash pool structures
Monitor your FX hedging requirements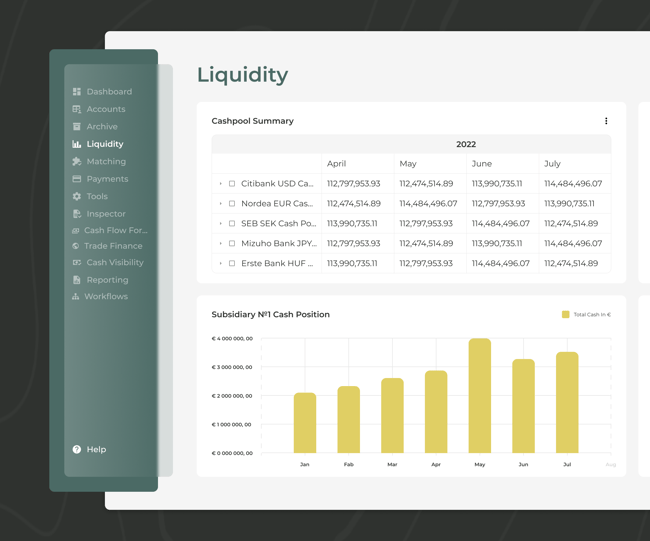 Building data integrations
Integrations
Connect with any ERP system, for example, SAP, Oracle, Microsoft, Sage, NetSuite, and more
Integrations with treasury management systems
Establish connections with any other financial system that has cash flow data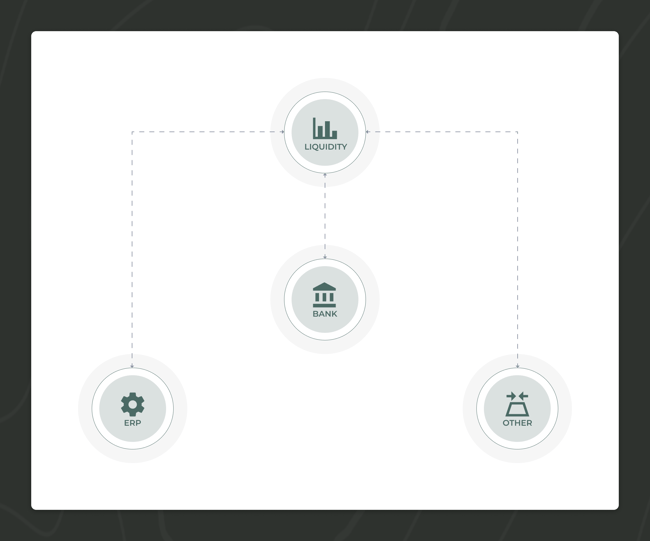 Reduce risk
Liquidity risk management
Minimize liquidity risk with accurate and real-time data
Mitigate credit risk by forecasting future cash positions
Enhance quick and informed strategic decision-making based on reliable data
Prevent human errors
Minimize the need for short-term external funding
Leverage liquidity analysis to attract external funding
Ensure timeliness with defined deadlines, reminders, and status updates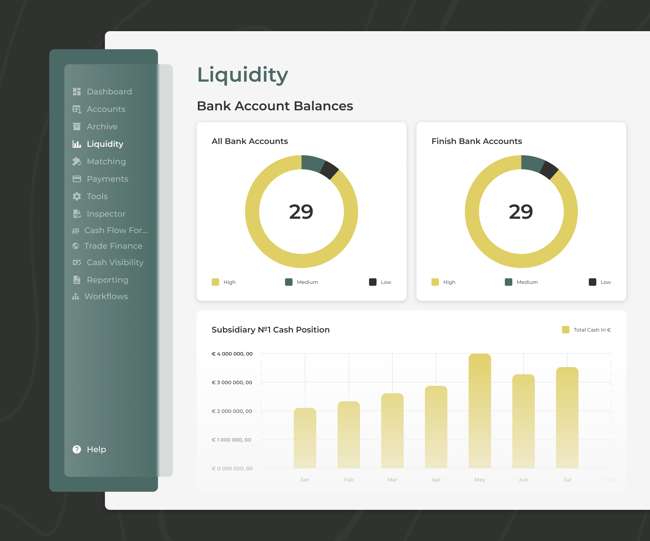 The security of the cloud
Security & compliance
Login via multi-factor authentication or SSO
Centralized user rights management to control employee's access based on their roles for SOX compliance
Nomentia Liquidity is hosted on Microsoft Azure, it's a secure cloud-based solution.
Nomentia holds the following certifications: ISO/IEC 27001 Information Security Management System (ISMS), ISAE 3402 TYPE 2 and SWIFT Certified Application (Cash Management for Corporates and CSP compliance)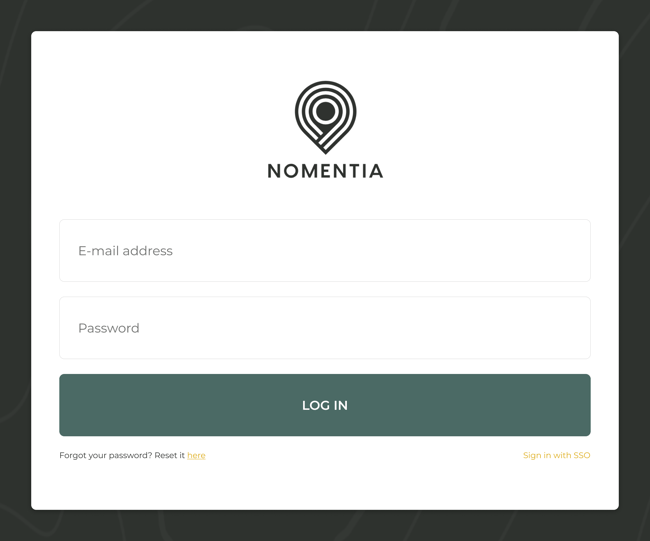 Global liquidity management
Nomentia Liquidity features
Integrations
Connect to any bank globally or integrate with any TMS, financial system, or ERP system.
Dashboards & reports
Customize dashboards and reports to your needs or use one of our reporting templates.
Manual data input
Manual input of data is easy with the use of templates. Imports from Excel are also supported.
Overdue transactions
Analyze how many overdue invoices you have in your AP and AR.
Collect actuals
Automatically collect actuals such as account statements, transaction specifications, and balances directly from the bank.
Adjust your data
Enter cash flow data into your cash forecasts to include them in the analysis.
Cash pooling
Internal account structures can be set up and zero balancing can be visualized in the solution.
FX Monitoring
Monitor FX positions and optimize for FX hedging requirements. FX rates are available in the solution.
Scenario analysis
Run different liquidity scenarios based on previous cash flow data or other factors.
Actuals vs forecasts
Follow-up on your liquidity forecasts with actuals vs forecasts reports.
Companies using Nomentia Liquidity
Transforming liquidity management on a global scale.





Using Nomentia Liquidity for cash visibility
Liquidity management for Caverion

"We decided to have a best-of-breed technology stack set up in Caverion's treasury department and choose the solutions that best fit our goals. We have seen that liquidity management is one of Nomentia's core strengths and as cash forecasting and visibility are strategically important for our operations, we've expanded our relationship with Nomentia."
Viljami Vainikka
Head of Group Treasury
Other solutions you may find interesting
Would you like to see a demo?
There's only so much we can show on this page. Book a demo and ask all your questions!

We'd love to meet you!
Have you explored our solutions and you've found them interesting? We'd love to meet you and show you more!
Hyper modular
Nomentia has a hyper modular approach. Take only the solutions that you need and integrate them into your existing technology stack.
Connect with your banks easily
We help you to connect with over 10 000 banks globally through host-to-host, SWIFT, and local connections.