Solutions
Treasury reporting
Generate treasury reports by consolidating group-wide data from all systems and banks, and gain invaluable insights.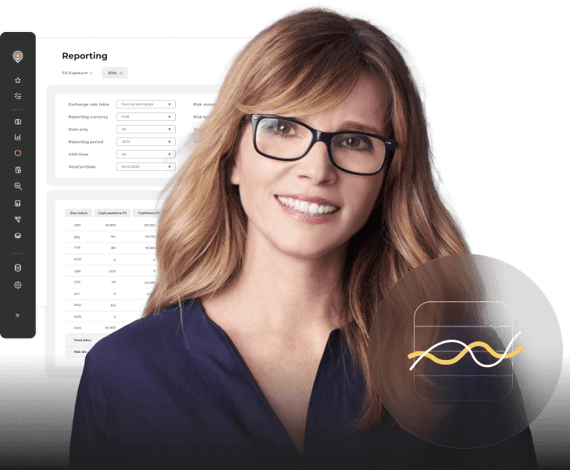 Create insightful treasury reports for your team
Create treasury reports centrally based on group-wide data and leverage the insights to make informed strategic decisions.
Consolidate all treasury data
Run treasury reports based on the combined data from various systems and banks and analyze the results in one place.
Straightforward analysis options & dashboards
Leverage straightforward filters that are based on the data elements from different systems, and use standard or customized interactive dashboards.
Export reports to your favorite tools
Export reports to other tools for further analysis, such as Excel, Power BI or other BI tools.
Automate and measure
Automate report creation and set up measures to see how you are performing against company goals.
Robust treasury reporting with in-depth analysis options
Centrally create treasury reports utilizing all available data
Automatically pull the right data from the right sources to create treasury reports.
Automatically consolidate reliable group-wide data from different systems and banks
Reports are updated at regular intervals to reflect the most recent changes
Leverage straightforward filters that are based on the data elements consolidated from different systems
Interactive dashboards and detailed analysis options
Self-service customizable reports and dashboards or tailor-made with expert help
Make sure your reports are integrated with
all the relevant source systems
Enhance treasury report completeness with adequate data through seamless integration with all source systems.
Connect to TMS, ERP systems, and trading platforms
Connect to any bank using host-to-host, EBICS, and SWIFT Alliance Lite2 connectivity
Connect to market data providers
Automatic data checks to ensure data delivery and quality assurance
Take analyses to the next level with Nomentia Data Cube
Leverage advanced treasury analysis functionalities from Excel with Nomentia Data Cube, giving you access to all the data within Excel.
Use Excel to analyze data and prepare reports
Directly access master data, structures, and instruments from all source systems through Excel pivot objects
Drag and drop report building in Excel
Filter down data to any level with drop-down menus every time queries are entered
Flexible formatting of data and visualizations with all of Excel's common functionalities
Connect to reporting to Power BI to create your own treasury dashboards
Export treasury reports to Power BI for additional analysis possibilities.
Connect to Power BI to create insightful treasury dashboards for reports and analysis
Define KPIs and measure how you perform against your goals
Self-service dashboards allow full customization to create meaningful reports for your team
Access reports from mobile devices
Easily filter the data and use the drag and drop functionality to create your custom dashboards
Security & compliance
Security is always at the core of our solution.
Login is available via multi-factor authentication or SSO
Centralized user rights management allows you to gain better control over employee's access based on their roles for SOX compliance
Full audit trail & archive functionality to ensure compliance
Nomentia Reporting is hosted on Microsoft Azure to ensure highest possible security
Nomentia holds the following certifications:
ISO/IEC 27001 Information Security Management System (ISMS),
ISAE 3402 TYPE 2 and SWIFT Certified Application (Cash Management for Corporates and CSP compliance)
Security at Nomentia
Trusted by 1400+ customers worldwide
Britta Baier
Director EMEA Corporate Finance & Treasury, Joyson Safety Systems
"If there is a real need for speed, there is no time for mistakes. Nomentia proved to be a partner who supported us with a maximum of professionalism and high motivation levels"
Britta Baier
Director EMEA Corporate Finance & Treasury, Joyson Safety Systems
Read customer story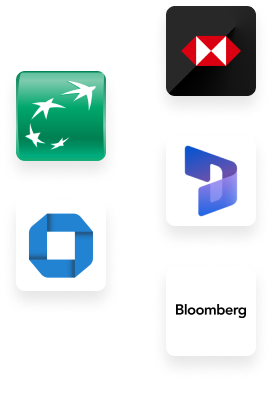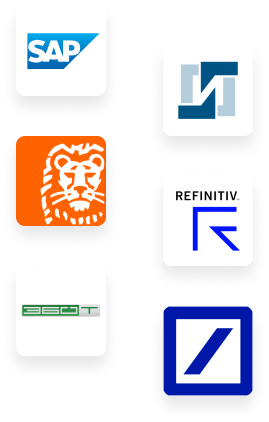 Integrate with the tools
you rely on every day
Nomentia integrates with the banks, systems and tools you use everyday.
Find out more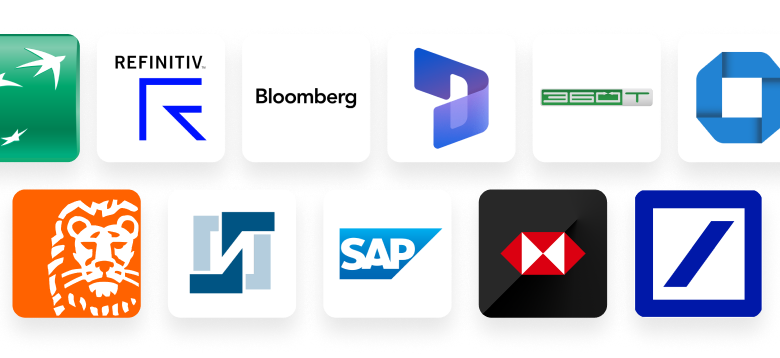 Want to know more about our
treasury reporting module?
Let's discuss the future of your treasury processes together.