Solutions
Guarantee management
Automate and digitalize the management of guarantees and letters of credit, providing instant visibility into group-wide guarantees and their status, all within a unified platform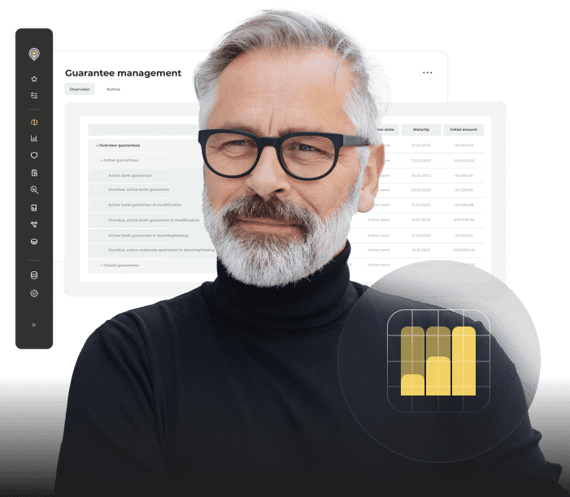 Manage all guarantees and letters of credit in one place
Have a holistic overview of your bank guarantees and letters of credit in a single place and improve collaboration across different teams
Central group-wide administration
Globally manage end-to-end processes of guarantees and letters of credit (LCs) in one platform. Get instant access to any of your group's bank guarantees.
Digitalize the guarantee management process
Use one digital standardized form for all requests and manage entire guarantee lifecycles digitally. Communicate with your colleagues within the same platform.
Bank integration and communication
Digitalize your information exchange with banks associated with requesting, amending, and returning guarantees with the aid of SWIFT standard formats.
Efficient reporting and fee management
Filter guarantees by many different criteria, report on bank fees, and leverage automated settlement systems and automated internal billing.
Stop managing bank guarantees by email or spreadsheets
Consolidate all bank guarantees & LCs
Enable a common efficient way of managing guarantees from requesting to approval to billing.
Manage all internal and external guarantees and end-to-end guarantee processes in one place
Optimal user management with role- and entity-based permissions
Full transparency over the history of guarantees and modifications through audit trail
Easy tracking of all guarantees status in each process step
Digitally modify guarantees, create text, and add attachments
Review all data and follow up by allocating credit facility, requesting more information, approving or rejecting applications
Communicate with colleagues through the platform with a commenting functionality
Speed up guarantee management through process automation
Unify guarantee management by leveraging automation and digitilization and put an end to handling bank guarantee requests by email.
Automate the entire guarantee management process of internal requests, reviews, external requests, and certificate issuance
Digitalize your information exchanges with banks associated with requesting, amending, and returning guarantees with the aid of SWIFT standard formats
Replace bank-specific request forms with a standardized request form
Sign request forms to banks digitally with DocuSign, Adobe Sign, or other signatory integrations, and send them to banks directly from the platform
Fully automate the internal billing process
Add an automated settlement system to your guarantee management and administration tasks
Run intuitive reports on all guarantee related matters
Run all the relevant guarantee reports for comprehensive analyses and gain actionable insights on all your guarantees.
Filter your worldwide portfolio of guarantees based on criteria like guarantee type, purpose, beneficiary, due date, guarantor, counterparty, or currency
Set up various external, internal, statistical, and flexible fee categories, including the related guarantee fees and commissions
Drilldown to different guarantee status in all phases of the guarantee management process
Run different reports like guarantee engagement reports, counterparty reports, and detail-reports
Analyze guarantee bank fees to identify any overcharges
Connect to any system to gather all relevant information
Fully integrated management of guarantees and letters of credit for optimal processes.
Send guarantees to banks via SWIFT, H2H, EBICS or email from the platform
Connect to any ERP system to receive business-critical data
Connect to any treasury management system
Integrated SAP R3 and S4HANA connectivity
Digital signatory with DocuSign, Adobe Sign, or other signatory integrations
Security & compliance
Security is always at the core of our solution.
Login is available via multi-factor authentication or SSO
Centralized user rights management allows you to gain better control over employee's access based on their roles for SOX compliance
Full audit trail & archive functionality to ensure compliance
Nomentia Guarantee Management is hosted on Microsoft Azure to ensure highest possible security
Nomentia holds the following certifications:
ISO/IEC 27001 Information Security Management System (ISMS),
ISAE 3402 TYPE 2 and SWIFT Certified Application (Cash Management for Corporates and CSP compliance)
Security at Nomentia
Trusted by 1400+ customers worldwide
Carsten Linker
Head of Group Treasury, DNV GL
"Nomentia helps us easily capture account clearing, financial status, and cash flow forecasting data and also supports us in other work-intensive processes such as I/C and guarantee settlement"
Carsten Linker
Head of Group Treasury, DNV GL
Read customer story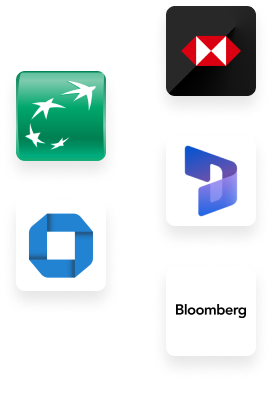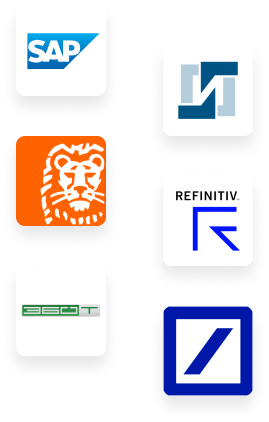 Integrate with the tools
you rely on every day
Nomentia integrates with the banks, systems and tools you use everyday
Find out more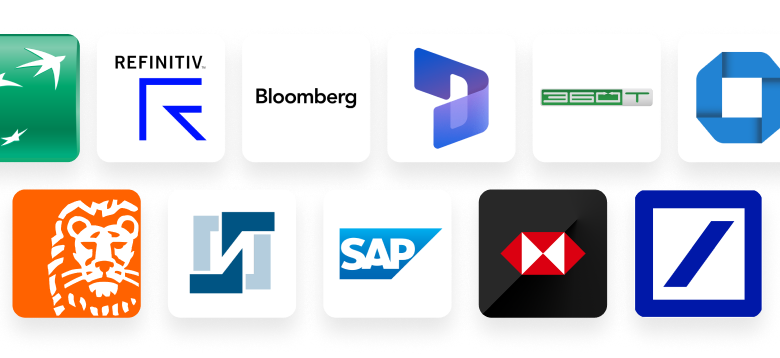 Want to know more about our
guarantee management module?
Let's discuss the future of your treasury processes together.