Solutions
Bank connectivity
as a service
Connect to over 10 000 banks globally. Fully managed connections and file format conversions between your banks, ERP, and financial systems.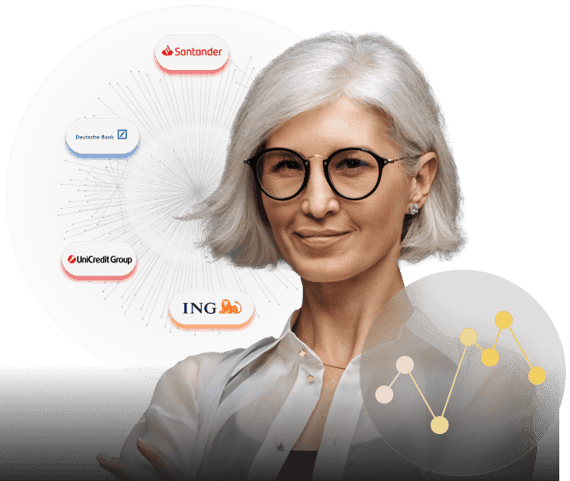 The easiest way to connect to your banks
We facilitate effortless two-way communication with any bank globally – in a fully managed fashion.
Fully managed connections
Leverage Nomentia's network of bank connections. We build and maintain any connection that you require even if it's not yet part of our network.
Zero maintenance for your team
We maintain the bank connections so your information exchange always works even if the banks implement changes on their end.
System integrations
Connect banks with any ERP system or other financial system to attain all relevant cash flows insights from every single connected bank account.
Connect and interact with all your global banking partners
Connect to any bank globally
Our managed bank connections support the optimization of financial operations, while it improves efficiency and enhances security.
Connect with banks across the globe through host-to-host connections, local connections (EBICS), or SWIFT Alliance Lite2 for Business
Two-way communication between your banks and treasury management system, any other financial systems, or ERP(s)

Send payment files to the bank automatically in the bank's format
Get confirmations from the bank in your system's format

Setting up integrations between the banks and your systems when necessary
Supporting a variety of communication protocols, such as SFTP, FTP, APIs, REST Web services and more
The bank connectivity as a service solution can be used without using other Nomentia solutions
Building integrations for better communication
For improved automation between your core systems, you can connect with any ERP system, for example, SAP, Oracle, Microsoft, Sage, NetSuite, and more, via API or SFTP.
It's possible to connect with any other financial system or even HR systems
Integrations with any treasury management system (TMS)
Establishing connections with any other system where payment files are located
We develop the data mapping and take care of the data format conversions to ensure uninterrupted communication between your systems
Zero maintenance for your team –
we manage your bank connections
Our team is monitoring and maintaining all connections to ensure that your operations can continue even if banks make changes on their end.
The solution is monitored and maintained by Nomentia
As banks change something on their end, we adjust the solution
Nomentia works with your IT team when there are changes on your end
The solution is hosted on Microsoft Azure to ensure the highest possible security
Nomentia holds the following certifications:
ISO/IEC 27001 Information Security Management System (ISMS),
ISAE 3402 TYPE 2 and SWIFT Certified Application (Cash Management for Corporates and CSP compliance)
Trusted by 1400+ customers worldwide
Doreen Lenk
Manager, Group Treasury & Risk Management, Brita GmbH
"Once our IT understood that Nomentia can do magic by connecting to our ERP system, retrieve a file from the bank and send it to our ERP in the right format, it was easy to get their buy-in. Our team had a lot of experience with long ERP projects and they were impressed with Nomentia's capabilities"
Doreen Lenk
Manager, Group Treasury & Risk Management, Brita GmbH
Read customer story
Nomentia supports SWIFT bank connections
Nomentia is a SWIFT compatible cash management application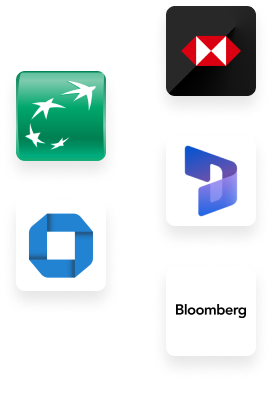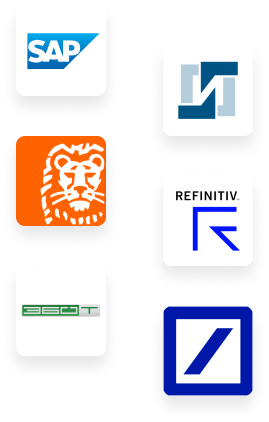 Integrate with the tools
you rely on every day
Nomentia integrates with the banks, systems and tools you use everyday.
Find out more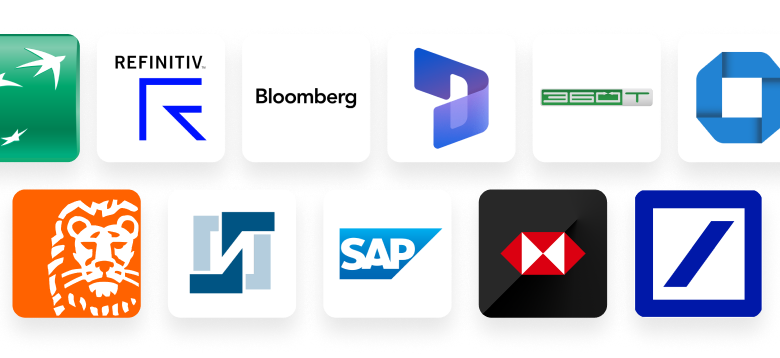 Want to know more about our
bank connectivity module?
Let's discuss the future of your treasury processes together.