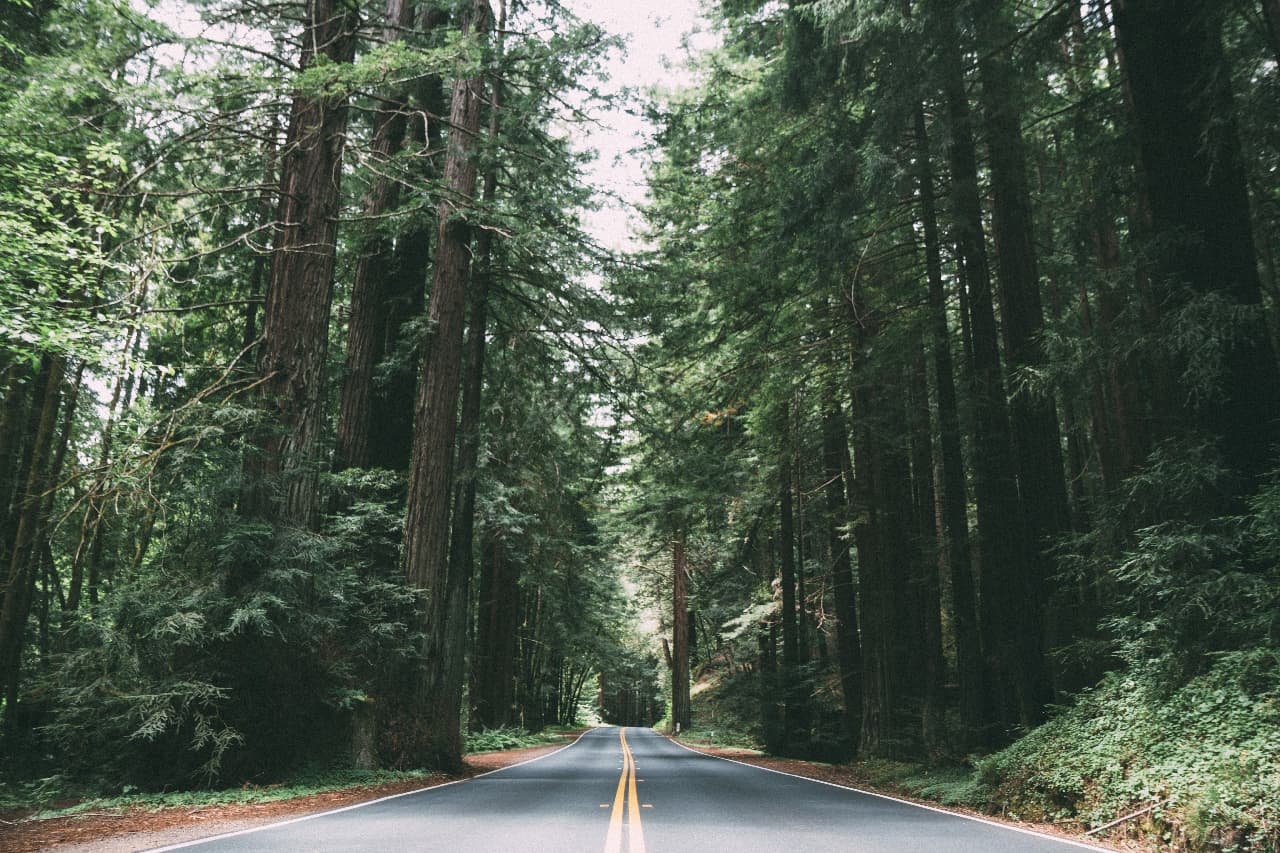 Connect to over 10 000 banks
Facilitate communication between the banks and your financial systems.
Fully managed service to connect you with banks
Global bank connectivity
Connect with banks across the globe through host-to-host connections, local connections (EBICS), or SWIFT Alliance Lite2 for Business
Two-way communication between your banks and treasury management system, any other financial systems, or ERP(s)

Send payment files to the bank automatically in the bank's format
Get confirmations from the bank in your system's format

Setting up integrations between the banks and your systems when necessary
Supporting a variety of communication protocols, such as SFTP, FTP, APIs, REST Web services and more.
The bank connectivity as a service solution can be used without using other Nomentia solutions.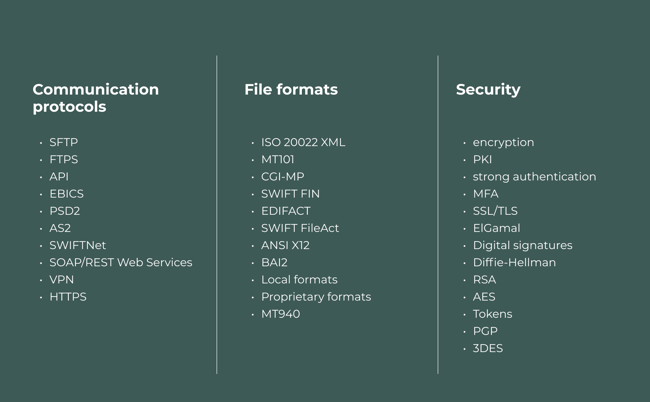 ERP, bank, and financial system-independent
System integrations
Connect with any ERP system, for example, SAP, Oracle, Microsoft, Sage, NetSuite, and more, via API or SFTP.
Connect with any other financial system
Integrations with any treasury management system
Establishing connections with any other systems where payments files are coming from
Data mapping and format conversions regardless of the file format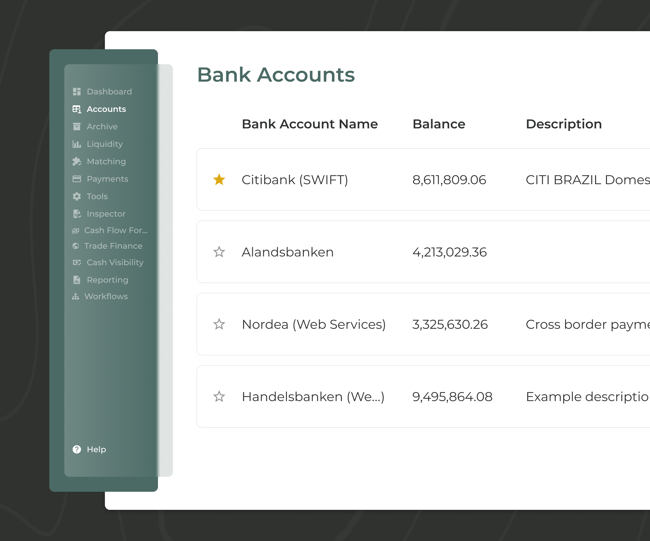 Security, compliance, & maintenance
Zero maintenance for your team
The solution is monitored and maintained by Nomentia
As banks change something on their end, we adjust the solution
Nomentia works with your IT team when there are changes on your end
The solution is hosted on Microsoft Azure.
Nomentia holds the following certifications: ISO/IEC 27001 Information Security Management System (ISMS), ISAE 3402 TYPE 2 and SWIFT Certified Application (Cash Management for Corporates and CSP compliance).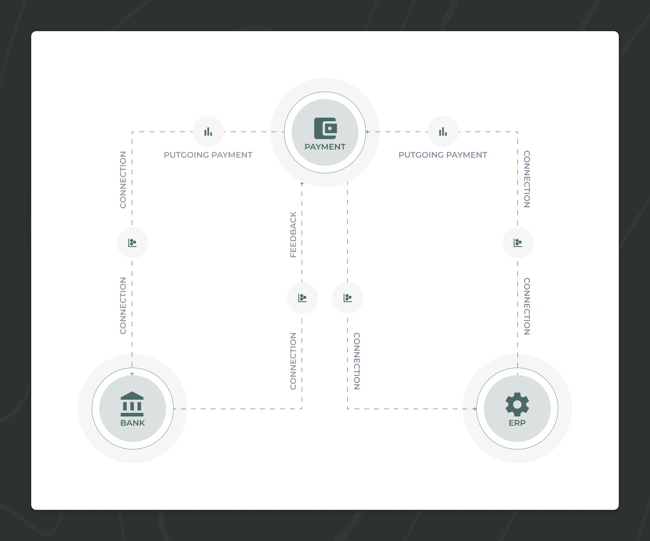 Companies using Nomentia Bank Connectivity as a Service
Transforming bank connectivity on a global scale.






One tool to communicate with all banks
Secure and harmonized bank connectivity for Brita
Instead of working with as many as 7 different banks just within Germany to process payments, Brita chose to use Nomentia, as a single tool that is independent of banks.

"Once our IT understood that Nomentia can do magic by connecting to our ERP system, retrieve a file from the bank and send it to our ERP in the right format, it was easy to get their buy-in. Our team had a lot of experience with long ERP projects and they were impressed with Nomentia's capabilities"
DOREEN LENK
Manager, Group Treasury & Risk Management
VIDEO
Nomentia Bank Connectivity as a Service in 51 seconds

Learn more about Nomentia bank connectivity as a service in this short video.
Would you like to hear more?
There's only so much we can show on this page. Book a meeting to get answers to all your questions.

We'd love to meet you!
Have you explored our solutions and you've found them interesting? We'd love to meet you and show you more!
Hyper modular
Nomentia has a hyper modular approach. Take only the solutions that you need and integrate them into your existing technology stack.
Connect with your banks easily
We help you to connect with over 10 000 banks globally through host-to-host, SWIFT, and local connections.