Solutions
Cash flow forecasting
Automatically generate cash flow forecasts by consolidating global cash flow data from ERP systems, banks, treasury management systems, balance sheets, and more.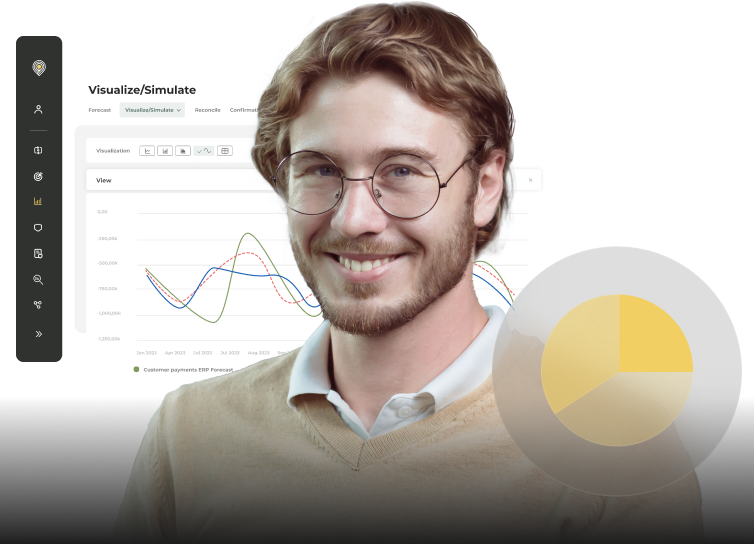 Make better decisions today by accurately predicting the future
Increase the speed and accuracy of cash flow forecasts to improve your strategic decision-making.
Central group-wide forecasts
Centralize cash flow forecasts by consolidating all data from any system or bank and analyze all types of cash projections.
Leverage predictive analytics
Enhance forecasts with machine learning that help create scenarios based on historical data trends, seasonality, and industry-specific indicators.
Thorough reporting and analyses
Leverage standard or customized reports, and drill down data to the smallest detail. Use various time horizons and filters, and export your data to other BI tools for further analysis.
Automate forecasting processes
Run forecasts within minutes by connecting all relevant systems and banks and consolidate data from various regions, divisions or sub-groups.
Automatically create group-wide forecasts
Centralized & optimal forecasts
Manage all global cash flow forecasting data efficiently from one platform regardless of the source systems or banks.
Automatically collect cash flow data from all entities, banks, and ERP systems
Run automated projections based on historical data
Manual data input to adjust your forecasts
Run variance analyses to compare actuals with forecasts
Forecast cash flows at any level, time horizon, and interval
Analyze working capital projections
Boost forecasting efficiency
Start running comprehensive forecasts within minutes by leveraging full automation.
You can also leverage algorithms to run different models like Arima, Neural Networks, XGBoost, and more
Automatically simulate future cash positions based on historical data
Automatically consolidate data at various levels like regions, divisions, sub-groups, and group-level
Automatically retrieve data from different sources
Create additional automated workflows based on best practices
Leverage powerful predictive analytics
Use predictive analytics to achieve better accuracy by building on historical or seasonal data trends or industry-specific indicators.
Run different forecasting models to analyze all possible scenarios
Manually adjust forecast data
Include historical or seasonal trends and external factors like industry-specific indicators
Capture cash flows in transaction currency as the basis for your FX exposure
Include data from balance sheets, P&Ls, and intercompany reconciliation in forecasts
Short-, medium- and long-term forecasting
Make sure you don't miss any data
Fully integrate your cash flow forecasts with all source systems and banks.
Connect to any bank using host-to-host, EBICS, SFTP, and SWIFT Alliance Lite2 connectivity
Connect to any ERP system
Connect to any treasury management system
Integrated SAP R3 and S4HANA connectivity
Take reporting to the next level
Comprehensive reporting and analytics possibilities.
Easily create standardized and customized reports
Leverage self-service BI, dashboards, mobile accessibility, tables, and graphs
Drill down to yearly, monthly, weekly, and daily levels or transactional level
Show deviations between actuals and forecasted data
Select any time horizon
Security & compliance
Security is always at the core of our solution.
Login via multi-factor authentication or SSO
Centralized user rights management to control employee's access based on their roles for SOX compliance
Nomentia Cash Flow Forecasting is hosted on Microsoft Azure, a secure cloud-based solution
Nomentia holds the following certifications:
ISO/IEC 27001 Information Security Management System (ISMS),
ISAE 3402 TYPE 2 and SWIFT Certified Application (Cash Management for Corporates and CSP compliance)
Security at Nomentia
Trusted by 1400+ customers worldwide
Thomas Linnert
Head of Corporate Treasury Operations, Deutsche Lufthansa AG
"As an information logistics tool, it has been a central element of our IT treasury landscape for more than 10 years. The simplicity, flexibility, and speed of the system, combined with the industry expertise of Nomentia and its openness with regard to customer-driven developments, were the keys to our requirements being optimally implemented."
Thomas Linnert
Head of Corporate Treasury Operations, Deutsche Lufthansa AG
Read customer story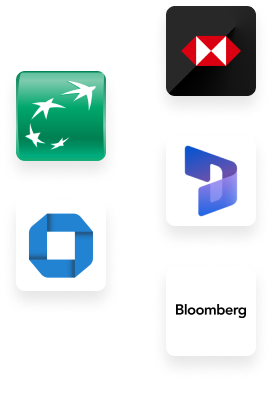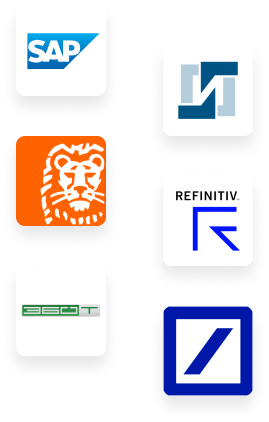 Integrate with the tools
you rely on every day
Nomentia integrates with the banks, systems and tools you use everyday.
Find out more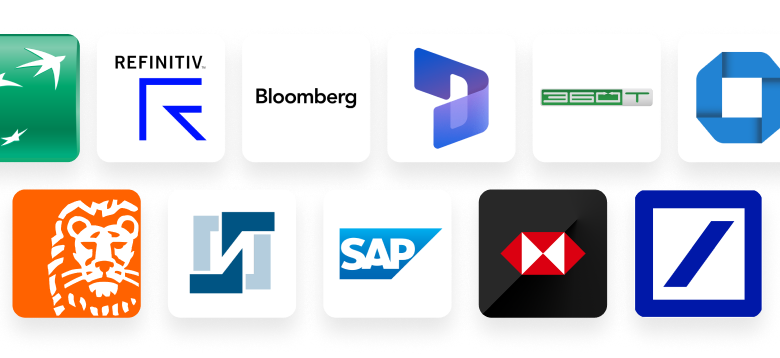 Want to know more about our
cash flow forecasting module?
Let's discuss the future of your treasury processes together.