 Let's Succeed Together!
What is the Nomentia Partner Program about?
Together with our partners, we provide the best cash and treasury management solutions to our mutual customers globally. On top of jointly completing implementation projects in an expeditious manner, we also share industry know-how, fostering an environment of constant learning and improvement.
What is included in the program?
Expert Consultation
Our consultants will support you with setting-up and completing implementation & integration projects.
Agile Project Management
Depending on your preferences, our experts can help with your project management, making sure everything runs smoothly and within agreed timelines. Alternatively, we take care of the technical configuration of our solutions whilst you focus on your strengths such as project management.
Best-in-class Customer Support
Our customer support team is readily available to help you and your end-customers with any challenges that may arise during our partnership.
Referral program
We provide our valuable partners with incentives to help your end- customers to learn and get the best-of-breed tools in cash management and treasury.
How do we work together with our partners?
Joint marketing
We organize events, webinars, breakfast seminars & evening receptions in co-operation with our partners to meet and fulfill the needs of our customers and prospects. We endeavor to share common practices and know-how in the ever changing and dynamic domain of cash management and treasury.
Sharing Know-how and Expertise
Collaborate with Nomentia's partner program and benefit from the opportunity to shadow our projects and broaden your knowledge base by participating in real-life case studies.
Expediting Implementation
Whether you require project management or technical support, we can help you expedite the completion of implementation projects, providing exceptional service to you and your end-users.
Partnership Options
We offer a variety of options around how we can formulate our partnerships. As follows:
Solution Partner
Do you have a current system or application in place? Would you like to include Nomentia solutions as part of a larger offering? If yes, then our Solution Partner option could be for you.
Implementation Partner
Would you like to work with us to include and implement Nomentia solutions for your customers?
If yes, then our Implementation Partner option could be for you.
Referral Partner
Nomentia offers incentives and rewards when you sign up new customers to our cash management and treasury solutions.
*You can choose more than one option
Meet some of our partners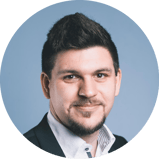 "From the beginning, Nomentia proactively supported us with all the necessary guidance and materials to know about the Nomentia solutions inside-out whilst we had fruitful discussions about industry's insightful information. Together with Nomentia we organized joint-marketing events to reach out to a wider audience that can be benefited from our joint efforts on implementation projects. I look forward to what's coming up in the future for Nomentia and Capgemini Invent!"
Christian Stadler
Senior Manager Finance Transformation, Capgemini Invent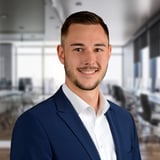 "Together with Nomentia, we have built a solid foundation and a joint commitment to provide Nomentia customers with expedient implementation services, with a continuous focus on quality and accountability. The communication with Nomentia has been excellent and the trainings were short but practical and educational. After the trainings and a couple of shadowing projects, we were assigned the project management of DACH-based clients. We never felt alone since we always receive guidance and support by Nomentia."
Daniel Wolf
Corporate Treasury Manager, Finance & Treasury Services GmbH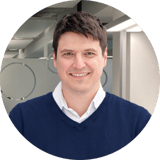 "Nomentia has worked closely with us to create a powerful integration that brings together the strengths and expertise of both companies. Together we have created a solution that caters to the diverse needs of businesses of all sizes in trade finance. We are excited about the future of this partnership and the impact it will have on the trade finance market."
Felix Scholle
Head of Sales, Digital Vault Services.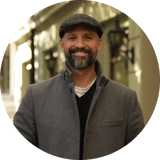 "Our certification experience started with thorough training sessions and shadowing projects and ended with real-life project management for one of Nomentia's customers. Nomentia's professionalism, grounded attitude, and passion for treasury made the process second to none! We continue improving our knowledge through further training, and we're involved in product releases, enabling us to gain new knowledge about Nomentia's solutions. We look forward to what's next in our partnership with Nomentia."
Rafael F. Dominguez
Managing Director of Touchstone Treasury Center AS
Join our rapidly growing partner program!

We'd love to meet you!
Have you explored our solutions and you've found them interesting? We'd love to meet you and show you more!
Hyper modular
Nomentia has a hyper modular approach. Take only the solutions that you need and integrate them into your existing technology stack.
Connect with your banks easily
We help you to connect with over 10 000 banks globally through host-to-host, SWIFT, and local connections.