A single system for all financial data
Monitor a complete and up-to-date cash position in Nomentia's centralized cash visibility solution. Automatically retrieve data from all internal and external systems.
Automate manual processes
Cash visibility
View all cash management data in a single system
Analyze daily statements, upcoming payments, and customer payments
Clear accounts with the help of payment reconciliation
Automated clearing proposals that can be send to the relevant banks
Manually add missing data to adjust cash positions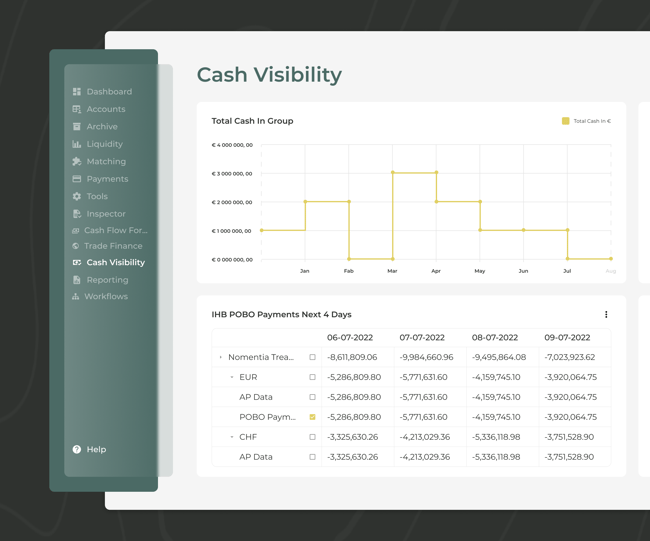 A single source of truth
Financial status visibility
View all financial status positions on a group-wide level or drill down to entity levels
Overviews of all external and internal cash positions
Monitor bank accounts, petty cash, bank fees, deposits, loans, intercompany loans, financing transactions, investments, intercompany clearing accounts, credit lines, securities, and cash inventories in one place
Analyze financial data at any level, from subsidiaries to bank groups or currencies
Drill data down to the smallest level such as transaction levels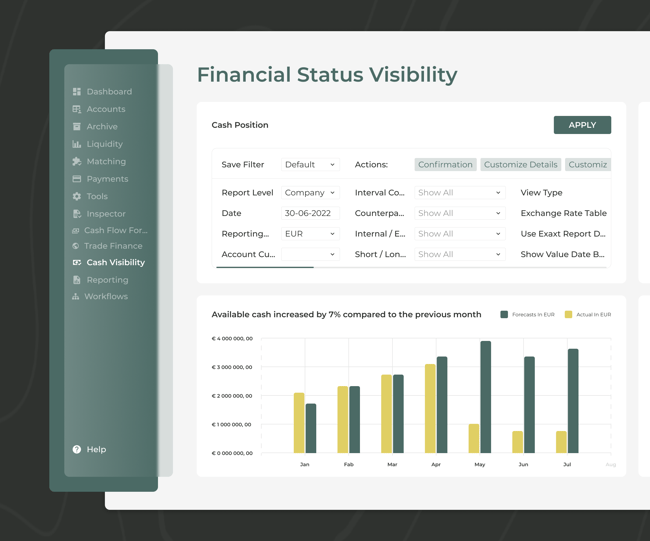 Convenient reporting and analysis
Reporting and analytics
Dashboards with global insights
Clear management reports with the most important information
Intuitive user interfaces
Comprehensive dashboards with analysis functions to analyze large data volumes
Flexible report structures adaptive to adjustments and different circumstances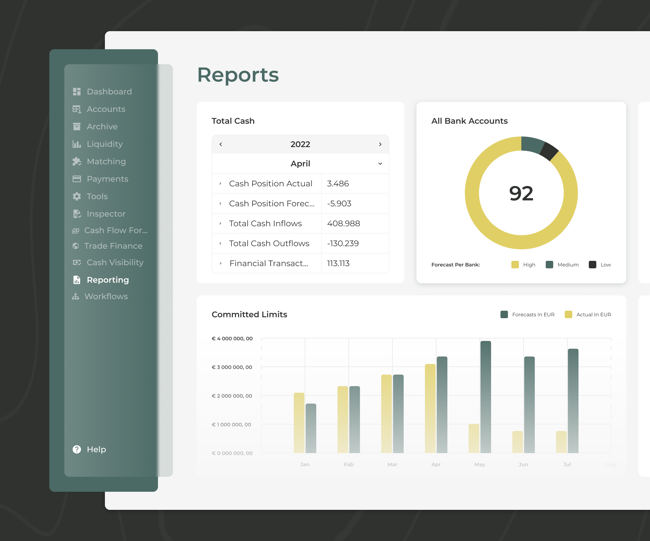 Globally connected
System connectivity
Connect to any bank using host-to-host, EBICS, SFTP, and SWIFT Alliance Lite2 connectivity
Connect to any ERP system
Connect to any treasury management system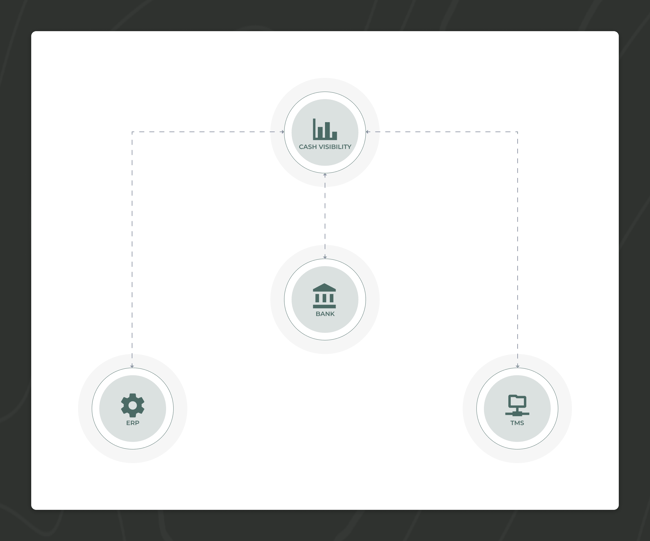 The security of the cloud
Security & compliance
Login via multi-factor authentication or SSO
Centralized user rights management to control employee's access based on their roles for SOX compliance
Nomentia Cash Visibility is hosted on Microsoft Azure, a secure cloud-based solution
Nomentia holds the following certifications: ISO/IEC 27001 Information Security Management System (ISMS), ISAE 3402 TYPE 2, and SWIFT Certified Application (Cash Management for Corporates and CSP compliance)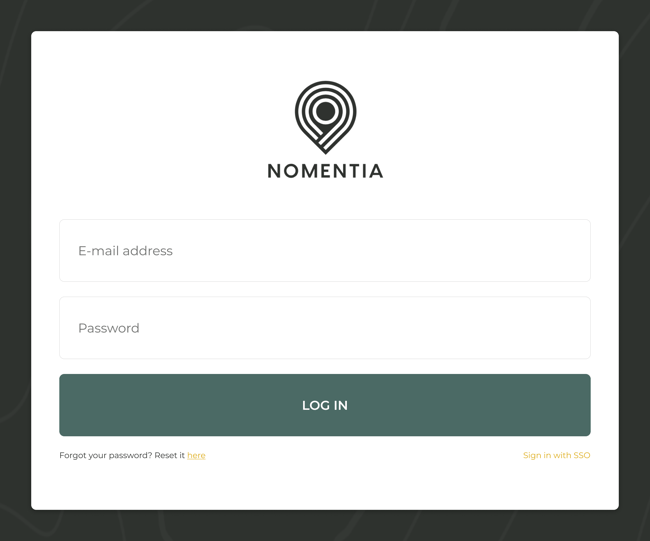 Companies using Nomentia Cash Visibility
Transforming cash visibility on a global scale.




Other solutions you may find interesting
Would you like to see a demo?
There's only so much we can show on this page. Book a demo and ask all your questions!

We'd love to meet you!
Have you explored our solutions and you've found them interesting? We'd love to meet you and show you more!
Hyper modular
Nomentia has a hyper modular approach. Take only the solutions that you need and integrate them into your existing technology stack.
Connect with your banks easily
We help you to connect with over 10 000 banks globally through host-to-host, SWIFT, and local connections.