 We'd like you to join us!
Are you our future co-worker?

We are always looking for new talent to join our rapidly growing team across different locations in Europe.
Who will you work with?
What are the most exciting things you should know about your future co-workers? Some of us have been working with cash and treasury management for decades with a lot of experience – obviously, we are all learning from them daily.
Others at the same time just joined us recently and they are learning quickly! Many of us have a background from banks, fintech companies, and some of us have actually been Nomentia customers and users before they decided to join the team.
We are also becoming international: the official language is English, but depending on where you are located, you'll hear a lot of Finnish, German, Swedish, Polish, or even Dutch. Of course, we have many international talent in all our offices.
What brings us all together?
We have a passion for what we do and we are eager to win together as a team to deliver the best solutions and services to our customers. No wonder that you'll find some of these statements also among our values.
Why should you join us?
Develop the best solutions
We are aiming high, and we only want to deliver the best solutions for our customers.
Develop yourself
We value self-development and want to support you with achieving your personal career goals.
Freedom & flexibility
We believe that you should have the freedom and flexibility to do your work your way. Remote work is always a possibility!
Great colleagues
You'll work with some of the best colleagues that want to support you on your Nomentia journey!
Meet some of your future colleagues!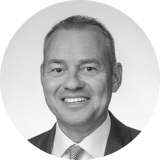 Stefan Kapfer
Senior Sales Manager, DACH
"Nomentia is a special and amazing company. We are very international, and we have a super spirit - so I would like to invite you to join and experience it for yourself!"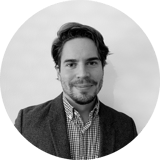 Kari Soustiel
Partner Manager
"If you have plans for growth in your career, look no further. Join an ambitious, talented, and diligent team."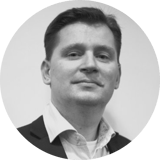 Huub Wevers
Head of Sales, Benelux & UK
"I talk and query too much, like to win and have a lot of fun, so I guess sales is a good place as well. Also, I liked the people I started speaking to, lots of energy and fun!"

We'd love to meet you!
Have you explored our solutions and you've found them interesting? We'd love to meet you and show you more!
Hyper modular
Nomentia has a hyper modular approach. Take only the solutions that you need and integrate them into your existing technology stack.
Connect with your banks easily
We help you to connect with over 10 000 banks globally through host-to-host, SWIFT, and local connections.