Customer story
DNV
An international accredited registrar and the world's largest classification society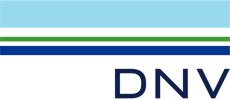 Year founded
1864
Industry
Public safety
About
DNV (formerly DNV GL) is an international accredited registrar and the world's largest classification society. It is also the largest technical consultancy and supervisory to the global renewable energy and oil and gas industry.
The company currently has about 12,000 employees and is operating in more than 100 countries, proving services for several industries including maritime, oil and gas, renewable energy, electrification, food and beverage and healthcare.
Challenge
Strong inorganic growth and an international merger have given rise to a global player which has a heterogeneous IT system landscape. The data relevant to the treasury department are stored in various systems located in different parts of the world. Due to short-term and non-standardised reporting requirements, it was extremely work-intensive to centrally manage intercompany funding. The primary objective was to simply achieve more efficiency and transparency in treasury processes and structures by means of a reporting solution.
Solution
Nomentia Reporting was implemented as a lean data centre in order to consolidate the treasury data already stored in SAP, BOFC, ATAQ, Excel and other stand-alone solutions, to avoid manual data entries and to enable all data to be analysed centrally. The concept of a global FX exposure was established for the first time. As a result of a clear reporting and account clearing process, it is now possible to allocate funds within the group. A system of guarantee settlement was also established as well as achieving an optimisation of the intercompany settlement process by means of setting up clearing reports based on SAP/BOFC. A standardised online reporting package, which is available both to head office and the subsidiaries, ensures transparency of information and support in the areas of management reporting and treasury decision-making.
Outputs
Group-wide overview of

financial status

and

cash flow forecasting
Structured I/C reporting and settlement process
Central availability of banking signature authorisations
Automatic distribution of clearing reports to subsidiaries
Settlement of commissions and fees for group-level guarantees
Interfaces to SAP, BOFC, ATAQ, Reuters
Ad-hoc status reports by means of an Excel add-in
Simple user account management: Hosted by Nomentia and using DNV's internal user directory (single sign on)
"Nomentia helps us easily capture account clearing, financial status and cash flow forecasting data and also supports us in other work-intensive processes such as I/C and guarantee settlement."

Carsten Linker, Head of Group Treasury, DNV
Improved treasury management starts with Nomentia
Would you like to discover how we can assist your treasury team?