Customer story
Bonava
The leading residential developer in Northern Europe with its head office in Stockholm, Sweden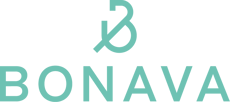 Year founded
2016
Industry
Real estate
About
Bonava is the leading residential developer in Northern Europe with its head office in Stockholm, Sweden. The company operates in seven countries and employs 2.100 construction professionals.
Bonava's goal is to develop attractive, sustainable neighbourhoods based on true understanding of people's needs and the unique circumstances of an area.
Challenge
Previously all bank account statements were coded manually which was quite time consuming. Statements were first printed and then the transactions were entered into the general ledger manually.
Solution
The implementation of Nomentia Payments brought significant time savings. By automating manual routine tasks related to the company's payment processes, they were able to reduce the workload by up to 20%. Now there is an easy to use system in place that does not require intensive training.
Affordable homes without compromise
The start of Bonava's operations dates back to the 1930s. Today, the group realizes the construction of more than 10.000 homes annually. The main purpose for Bonava, is to develop homes that more people can actually afford to buy and live in, while always keeping the needs of the residents in mind. The goal is to "create happy neighbourhoods for the many".
"Before implementing Nomentia, we coded all of our bank account statements manually. Statements were first printed and then the transactions were entered into the general ledger manually. The whole process was quite tedious."

Amanda Kujo, accountant at Bonava
User-friendly implementation project
Bonava's Financial Manager Liisa Viima has been familiar with Nomentia's solutions already from her previous jobs, starting from 1992. With the continuous development and cutting-edge technology, our products have since evolved, and customers can now enjoy benefits such as increased automation of payment management. In 2018, Bonava has decided to implement the Nomentia Payments solution to automate their incoming and outgoing payments.
"The implementation process was really user-friendly. We get the transaction codes from the software and can send payments, receive reference payments and import them directly into our ERP system. It's really cool. We took a huge step forward. The volume and therefore the number of receipts, for example, are constantly increasing. That's why it's important that we have the right tools."

Liisa Viima, Financial Manager at Bonava.
Up to 20% time savings due to automation
Thanks to Nomentia Payments, time savings are now significant. The automation of the company's payment processes has freed up to one-fifth of Amanda's working time as manual routine work is now done automatically.
Liisa feels that the solutions offered by Nomentia are well worth the money. Considering the time savings and the other benefits, the result is definitely positive.
"We can sincerely recommend the Nomentia software and services. The product is fantastic."

Liisa Viima
Improved treasury management starts with Nomentia
Would you like to discover how we can assist your treasury team?