Keeping track of the finance world can be daunting. The Internet is loaded with a wealth of financial websites, but that does not make life any easier when you try to find the best resources to gather knowledge, does it?
Although the internet is rich with finance and treasury information, sometimes it can be challenging to trust the information or the misinformation you gulp in from innumerable finance associated websites out there!
With the uncertainty of the current time, it is extremely critical to stay alert and know how you -as a senior in finance professional - can equip yourself for the inconstant future. There are many new things to learn through some high-level events and webinars and experiences to live to you guide your company through the waves of the business circle.
Be at the top of your game and prepare yourself for the drifts and trends of the coming year
We have compiled a list of some of the best finance websites where you get to learn all about the economic affairs and plan what you can do to add value to your company by acknowledging the latest affairs.
Even if you are already an expert in the world of finance or treasury, these 10 resources will help you stay at the peak.

1. The Global Treasurer
This is the leading global intelligence resource for treasury, finance, payments, and cash management professionals!
The Global Treasurer inspires industry experts to share their expertise on key issues facing treasury and finance professionals, including best practices in cash and liquidity management, corporate financial planning and analysis, trends in the financial supply chain, risk management, and the pursuit of internal efficiencies.
Visit The Global Treasurer's website >>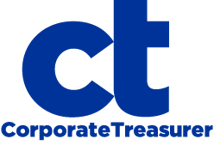 2. The Corporate

Treasurer
The Corporate Treasurer is dedicated to serving treasurers and CFOs (Chief Financial Officers).
The news outlet enlightens you with the breaking news, opinion, and market analysis, assisted by a weekly newsletter and bulletins highlighting breaking news. Corporate Treasury News has become a forum for daily market intelligence and long-term strategic insight for senior finance professionals across Asia.
Visit The Corporate Treasurer's website >>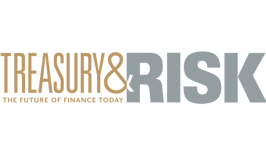 3.
Treasury & Risk
Treasury & Risk provides strategic and analytical information you need to keep your company stable and minimize risk. This can be bookmarked as your committed guide of thought leadership on regulatory shifts, economic trends, best practices, and tactical solutions for treasurers, CFOs, risk managers, controllers, and other finance professionals.
Visit Treasury&Risk's website >>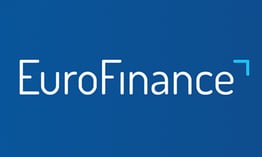 4.
EuroFinance
EuroFinance is the one of the best global providers of treasury, cash management and risk conferences and research. They have a deep insight into the trends and advancements about the field and they provide a unique global viewpoint. If you want to predict the future at this point, then this is your cup of tea.
Visit EuroFinance's website >>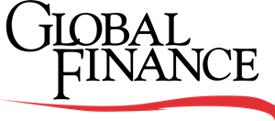 5.
Global Finance
The purpose of Global Finance is to help corporate leaders, and bankers chart the course of global business and finance. If you are responsible for making investment and strategic business decisions at multinational companies and financial institutions, then this will be one of your favorite finance websites for its valuable and resourceful content.
Visit Global Finance's website >>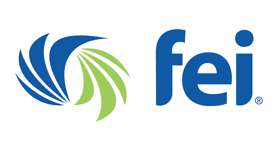 6.
Finan
cial Executive
The Financial Executive has a mission to develop the success of financial leaders, their organizations, and the profession. FEI enhances professional development through peer networking, career management services, conferences, research and publications.
Visit Financial Executive's website >>
7.
CTMFILE
Be it about Cash and Liquidity Management or Cash flow Management and Fore casting or strategic Treasury, CTM FILE is like a treasury chest for everyone related to finance. You can find the latest news, insights and tips that could be make your life easier!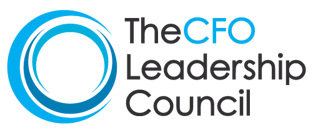 8. The CFO leadership council
The purpose of The CFO Leadership Council is to empower senior financial executives to achieve progress in their careers, as well as for the people and companies they supervise. With higher roles comes higher responsibilities and this website is a powerful resource to scroll through!
Visit The CFO leadership council's website >>

9. TreasuryXL
TreasuryXL is a community platform for everyone who is active in the world of treasury. It brings the treasury function to an advanced level, both for the inner circle: corporate treasurers, bankers & consultants, as well as CFO's, other people from the CFO Team.
If want to know everything from an expert perspective than TreasuryXL should be bookmarked without any doubt!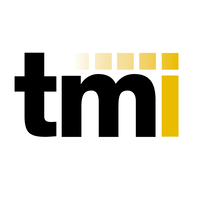 10. Treasury

Management International
Treasury Management International is the most promising website that any treasurer could ask for. From its engaging podcast to educative articles to locking events this is all-in-one treasury for the treasurer.
Visit Treasury Management International's website >>
Bonus: Top financial updates accruement websites
If you want to just follow the latest financial data, here's a list of great sources to start with:
Deloitte
Deloitte is a global provider of audit and assurance, consulting, financial advisory, risk advisory, tax, and related services. It regularly imparts analysis and views on the most relevant global business affairs. Deloitte also directs research that examines timely business issues and trends.
Here are few Deloitte articles that could entertain you as a finance professional:
If you want to stay updated in everything from finance to operational topics, Deloitte is the place for you.

McKinsey & Company
McKinsey & Company is power packed by most valuable articles, interviews, news, podcasts and analysis that give you a comprehensive view of the finance world.
Here are few McKinsey & Company articles that should not to be missed: