Nomentia Payment Process Controls
Integrierte Payment Process Controls für Betrugsprävention, Treasury-Finanzrichtlinien und Datenvalidierung.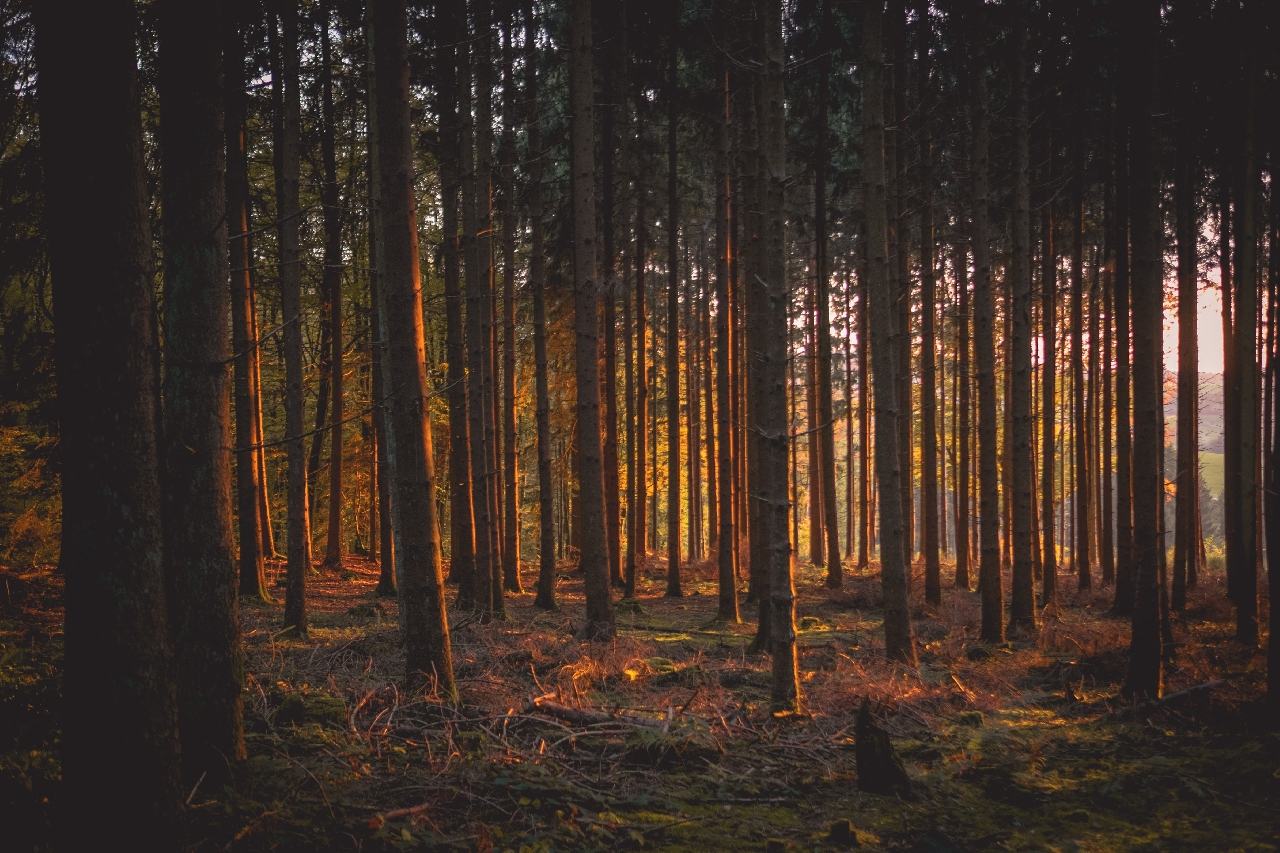 Was beinhaltet die Payment Process Controls?
Betrugsprävention
Verhindern Sie Zahlungsanomalien mit intelligenten Regeln.
Stoppen Sie internen und externen Betrug
Erstellen Sie Regeln zur Erkennung von Anomalien
Erkennen Sie Anomalien und stoppen Sie die Verarbeitung von Zahlungen
Verhinderung von Doppelzahlungen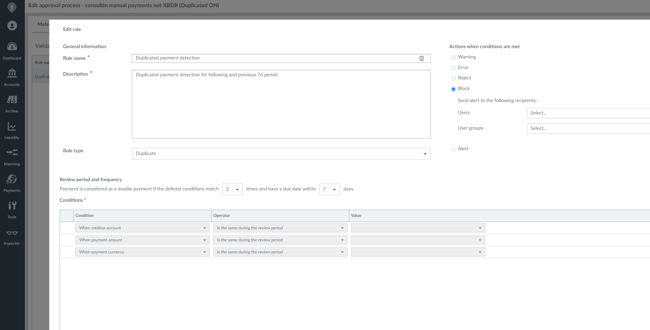 Treasury- & Finanzrichtlinien
Setzen Sie vereinbarte Richtlinien und Prozesse durch.
Legen Sie Regeln auf der Grundlage interner Richtlinien fest
Durchsetzung von Richtlinien für Zahlungsprozesse
Unregelmäßigkeiten im Zahlungsprozess aufdecken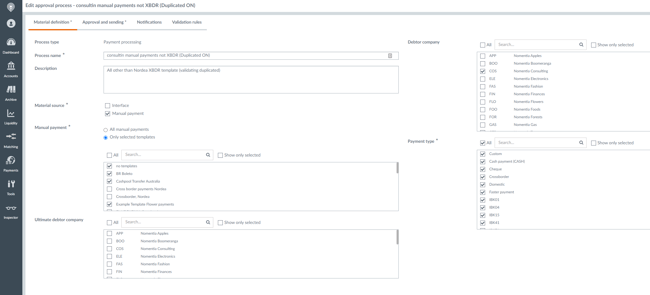 Datenvalidierung
Aufrechterhaltung der Qualität von Zahlungsdaten durch Validierungsprüfungen und Algorithmen.
Eingebaute Validierungsprüfungen der Datenqualität. Zum Beispiel IBAN, Name, Länder, etc.
Erhalten Sie eine Warnmeldung, wenn Daten ungültig sind
Definieren Sie Aktionen, wenn bestimmte Bedingungen erfüllt sind
Inkludiert in unserer Payment-Lösung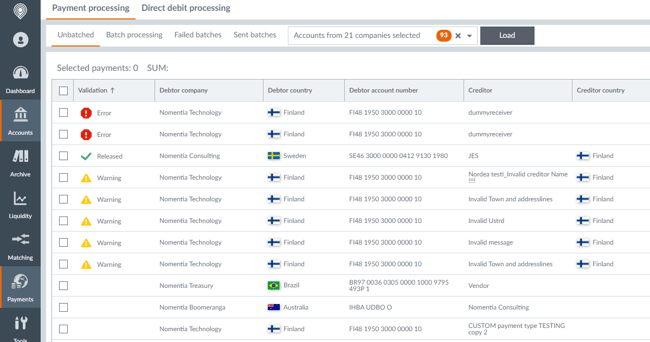 We'd love to meet you!
Have you explored our solutions and you've found them interesting? We'd love to meet you and show you more!
Hyper modular
Nomentia has a hyper modular approach. Take only the solutions that you need and integrate them into your existing technology stack.
Connect with your banks easily
We help you to connect with over 10 000 banks globally through host-to-host, SWIFT, and local connections.