I have for a long time been thinking about the meaning of wellbeing and it's relationship to our professional identity and responsibility. What worries me today, is that so many people have let work take over their lives and living. The increasing levels of burnout, and mental health related incapacities leading to early retirement are a clear sign of our times. And the current pandemic situation, which physically isolates us – will likely impact our general wellbeing as well. Even if we, who work with technology, can consider ourselves very lucky to still have work, as so many people have lost their jobs.

While we as employers have a clear responsibility not to over-work our people, the mindset-issue that allows work to start consuming more and more of the rest our lives, cannot be solved by employers alone. All of us individually have to do the mental gymnastics of drawing and keeping our boundaries with our work. I am not saying that it is easy, but I am saying that it is mandatory, at least if your goal is (and I believe it should be) to make work be a well-working part of the totality of your life. Something that supports and enables, rather than takes and destroys.

Let me share some of my personal story with you. Anyone who knows me, knows that I do see work personally as a very important part of living my life, but at the same time it hasn't for a long time been anywhere near 'The Most Important Thing'. In fact, it took some very drastic moves from the universe to get me here, and completely change my thinking.

A couple of years back I was coming back from a work trip, and already on the plane I was feeling horrible. I had a piercing pain going through my upper body – it felt like front and back where being stung with a burning arrow. I arrived at the airport around midnight, and was just hoping that I'd be able to sleep a couple of hours, before I had to be at the office at 8.30. The whole previous year had been tough professionally and privately. I was newly divorced, and the kids and dog had been looked after my mother at my house. I quietly entered my home, only to toss and turn the rest of the night because the pain was so horrible.

When I got to the office the following morning, my colleague took me aside and asked "Are you alright? You are whiter than white." I glanced at a mirror and she was right – there was no color on my face, and I felt like I was close to fainting due to the pain and lack of sleep. She ordered me collegially to go to the doctor, and once there, and the doctor heard about the severity of my pain and my family history with cardio-vascular conditions, she went pale and hurriedly sent me to the University Hospital of Helsinki. There in the basement is an intensive care unit for patients with serious life-threatening heart conditions and it is one of those sections of a hospital, that not all people who enter leave alive. And so now I was there. Staring at the ceiling and my surroundings for six hours, being monitored with serious looking staff running around. Calling my mother, that can she take care of the kids if I don't come home until later (at that point my mind was saying "you might never be going home"). And crying hot tears of anger at myself. I was seriously pissed, that I had let something like this happen to myself. And those six hours changed me, and my thinking about work and it's place in my life.

You see, what I realized is, that if there is a huge amount of work and scarce resources (like in HR in small companies, there is only one or two of you), meaning you are being the scarce resource, it is not responsible professionally to create a situation where that resource becomes non-existent. In fact, that is completely irresponsible. However, at work things will always be managed and people can be replaced.

So more importantly, I saw crystal-clear that on the private-side of life, for my family and friends I am irreplaceable. No one will or can take my place as a mother, daughter, friend. In those hours in the ICU when no one knew what was wrong with me I had time to think about what my life will look like if I am able to continue living it.

And those hours gave me the definite understanding that I need to be part of the solution to my own over-workedness. I and I alone have a responsibility to put work in its right place in my life. It is up to me to actively create and hold my boundaries when it comes to work and to take care of myself mentally and physically. This needs to be at the heart of my professionalism. It was a hard lesson in a true crash-course format, but I am grateful that I got it. It has made me an advocate of a mental life change that is possible, available, and quoting myself from the beginning of this blog, mandatory for living a full life and enjoying living.

As employers, we also have to be part of the solution in all kinds of different levels from having the right kind of leaders in positions of power and being flexible to providing high quality health-care, different benefits and offering access to services that are proven to enhance mental health. In Nomentia we have chosen to offer Headspace membership to our people to help them take care of themselves and their mental health.

As an employer representative and a person with my background as described in this post I want to conclude by saying: There are good news and bad news here. The bad news is that you can choose to continue as before and be part of the problem side of working life. The good news is that you can choose to be part of the solution to your own life and work starting right now. Change happens through the collective effect of our individual choices. The one responsibility you cannot delegate and no one can force you to do, is, to take taking care of your own wellbeing seriously. Think about it.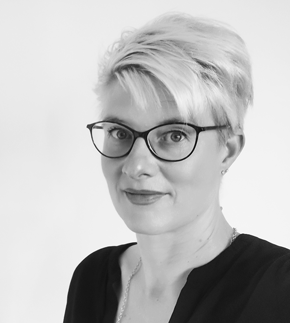 Ilse Manner
Ilse joins Nomentia from Analyste, where she has previously been VP of Human Resources. Before joining Analyste Ilse has been leading HR strategy and people operations in several high technology growth companies. During her career Ilse has held many business leadership roles, which grounds her approach to HR strongly to the everyday needs of the business and the people operating in it. Ilse believes that HR exists to maximize the value-add for customers through enabling teams and employees to fully focus on their work and bring their A-game to it. To her HR is one of the foundational building blocks of customer success.